Summary

Paul Special is an award winning audio engineer and studio designer whose expertise extends into virtually every aspect of professional audio. Whether he is engineering record and music projects, doing broadcast music mixing for national TV shows, recording and mixing audio for concert DVD's or recording and mixing national television and radio spots, Special has had the opportunity to work with many mega-star music acts and big time corporate clients. An abbreviated list includes Billy Joel, Aerosmith, Paul Simon, Stone Temple Pilots, Incubus, Robert Palmer, Carrie Underwood, Nike, Volkswagen, Grey Advertising, Saatchi & Saatchi, ABC, CBS, NBC, Disney, USA Networks, Oxygen, CMT, MTV,VH-1, BET, ESPN, etc.

Special's work has earned him multiple RIAA Platinum and Gold Record awards, Billboard Magazine's #1 and Top Ten chart awards, Mix Magazine's TEC (Technical Excellence and Creativity) awards as well as NARAS Grammy award nominations.

Through his company SAS Corp./Special Audio Services, Paul has conceived the architectural, acoustical and wiring system designs for over 50 recording studios and broadcast facilities around the world.

Paul has also taught a variety of pro audio subjects including recording & mixing techniques, acoustical construction and A/V installation and wiring at the State University of New York (SUNY Buffalo), City University of New York (City College of New York) and State University of New Jersey (William Patterson University). 

In addition, Special has also served as a guest speaker on various audio technology panels for the Audio Engineering Society, the Director's Guild of America, the CMJ Festival, etc.

Services

Studio Mixing, Recording & Production

With the current trend of downsized commercial recording studios and recording budgets, Paul has set up a a personal use mixing suite.  This suite combines state of the art DAW technology as well as time tested, old school, analog pieces.  Gear includes pieces by Digidesign/Avid, Apple, Neve, Urie, Lexicon, Avalon, Drawmer, Eventide, JBL, Glyph, HHB, Yamaha, dbx, Shure, Audio-Technica, EV, Panasonic, etc.  This allows Paul to work with a variety of artists and budgets, remotely.  Typically, an artist, management or label will send audio files of songs they want mixed to Paul.  Once the mixes are complete, Paul will post them on a secure FTP site to be downloaded and evaluated by the client.  If there are updates and changes required, the client sends an email to Paul outlining the changes.  Paul will make the updates and post a new mix, sometimes in the matter of a few minutes!  This new trend in music production allows for world class results at a fraction of the cost of typical studio environments.  Some of the biggest names in music have trusted their projects to Paul and keep coming back for more.  Contact Paul for pricing and file uploading requirements. 

Paul still does work out of traditional recording studios especially when he is producing a project or gets called to record drum tracks, rhythm tracks or other overdubs.  Paul is in demand for this service as his tracks always sound "finished" or "mixed".  Special says, "I am afraid that the art of recording is a bit lost with some of today's technology.  The current trend is to process tracks after recording, I tend to process on the way in and get the best sound I can at the time it is laid down.  I have always believed that you get the best performances from musicians when what they hear while recording sounds like the finished record."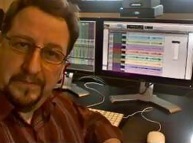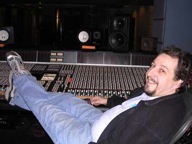 Remote Recording, Broadcast Audio & Live Sound

Paul has literally worked on hundreds of live recordings and live to air broadcasts in his career.  Whether it is using a remote recording truck, the audio booth in a video truck, a "flypack" recording system, the audio booth at a broadcast facility or his own portable Pro Tools rig.  From the smallest jazz clubs to the largest arenas and stadiums in the world to the sound stages of all the major networks, Paul has recorded or mixed there.  Going hand in hand with Remote Recording is providing a solid, punchy, intelligible Broadcast Music Mix.  Paul is no stranger to the pressures of live to air broadcasting and what it takes to get the mix right.  When you have one chance to get the show recorded or broadcast to the world, you need to call a professional that can get the job done right.  Paul is that professional.

Paul has found himself behind a Front of House or Monitor Desk many times both on international tours as well as in broadcast situations and one nighters.  Special says, "I started out in this business doing live sound back in high school, it is where I cut my teeth.  There is very little that compares to the excitement of being in the audience for a great live show."  Paul can provide the mix that helps create that excitement.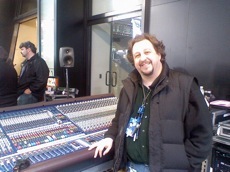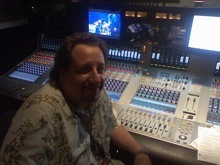 Pro Audio & Video System Design & Installation

Everyone knows the key to any successful facility or system is reliable infrastructure.  Special has been designing and installing pro audio & video wiring systems for over 25 years.  One thing that most clients comment about when it comes to Paul's wiring designs is the ease of operation.  Paul says, "When I do a wiring design, I think like the operator, not like the technician.  If it is not intuitive to the operator, it is not a good design."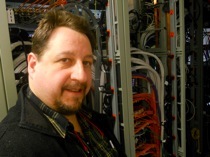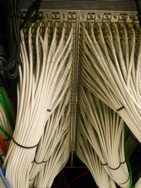 Acoustical & Architectural Design & Consultation

Special says, "I have always been interested in good layout and competent architectural design."  Paul has consulted on the layout and acoustics for many different facilities in his career.  From recording studios to broadcast facilities to rehearsal studios to remote trucks, he brings hands-on experience as an operator  and real-world acoustic know-how to the table.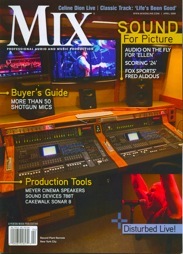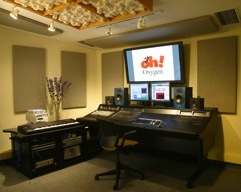 Teaching

Special is currently serving part-time as an Adjunct Professor for the Music Department at the City College of NY (CCNY).  He is teaching 4th year and graduate studies in CCNY's Sonic Arts Program.  Over the years, Paul has also taught a variety seminars and workshops on topics such "Mixing in the Box", "Audio Wiring Techniques", "How to Set Up Your Project Studio".